---
New Garage Door in Port St. Lucie
Are you in the market for a new garage door? Congratulations! Its a great time to get a new garage door for your home as there have never been such amazing options at such low prices. The new garage door on the market today are so technologically advanced and energy efficient that they practically pay for themselves. Not only does a new garage door greatly enhance the beauty of your home since it is so large and usually visible from the curb but it helps you lower your home's heating and cooling costs by insulating you from the outside elements.
We will come to you and give you an estimate that will fit your particular budget. We have a new garage door for every budget and you can rest assured you are getting the best possible prices with the best warranty and a 100% guarantee on our work. Coming from a company with 30+ years experience and a solid reputation in Port St. Lucie, you can be sure that your door will be perfectly installed and that we will always be around to take care of you if you need us in the future.
Remember, all new garage door installations require a permit by Florida State Law! Is your garage door service company licensed by the State of Florida? They should be. And they also need to pull a permit every single time that they install a new garage door which is what we do. If you are getting an estimate from a garage door company in Florida that does not have a  license and that does not pull a permit for installation of a new garage door, run the other direction!
We are new garage door specialists and will make sure you get the very best new garage door installed professionally at the lowest price. Call us today for a new garage door!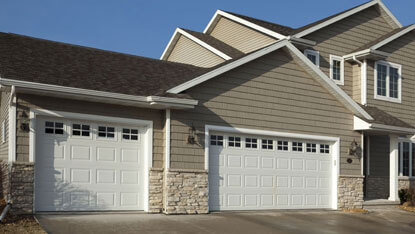 Our Services