---
Garage Door Spring Repair
For expert garage door spring repair in Port St. Lucie give us a call at Quality Garage Door Services! Our specialty is repairing and replacing overhead garage door springs that break and render your garage door useless. Garage door spring repair is a common request as garage door springs tend to break and then there is no torsion available to lift that heavy garage door. Installing a new garage door spring and ratcheting up the enormous amount of torsion to pull up the garage door time and time again is a very dangerous job. You should never try to install a garage door torsion spring on your own and should always call a professional. A mistake can cause serious injury or even death. We know garage door spring repair and make sure you get back up and running with a low, affordable price.
Not only do we perform expert garage door spring repair at low prices but we also install high quality garage door springs that will last. Other companies will install a cheap, oil tempered spring that can break as soon as a couple of months from when you get it installed. You are of course happy to get your garage working again but you get taken because the spring doesnt last. Its a common trick by shady contractors because they know you dont know the difference between a high quality spring and a cheap spring.
Quality Garage Door Services of Port St. Lucie has been serving the community for over 30 years and is a name you can trust. When we do garage door spring repair you can rest assured you are getting the best torsion spring with professional, expert installation at a very low, competitive price. We want you as a customer for life so we want you to be happy and also recommend us to your friends and family.
When it comes to garage door spring repair we hope you will think Quality and give us a call!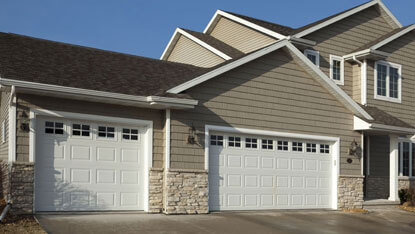 Our Services