---
Garage Door Opener Repair & Replacement Port St. Lucie
Needing garage door opener repair is one of the most common requests we get with regards to garage door issues. Its to be expected as the garage door opener is the motor which powers the opening and closing of your overhead garage door- for many of us multiple times a day. Although the garage door spring is the component that does most of the heavy lifting, it is the overhead, ceiling mounted garage door motor that drives the door up and down every time you hit that button. Garage door openers are typically 1/3 to 1/2 horsepower but some are 3/4 horsepower. They have changed, evolved and improved greatly over the last 40 years. Its incredible to see how technologically advanced garage door openers have become! Did you know that you can even sync your garage door opener to your wifi and control your opener from your smartphone?
The point is, garage door opener repair is changing and evolving quickly and Quality Garage Door Services of Port St. Lucie has you covered. We know how to fix all makes, models and brands of overhead garage door opener. However, many times it is about the same price to haul off and replace your old opener with a new, highly advanced one than it is to try to get the old one back to work! We provide very competitive prices with professional installation on brand new garage door openers. Our garage door opener repair of course is second to none and we will always do our best to fix your existing garage door opener. But we will always clearly explain our diagnosis and suggestions before we do any work and give you a to the penny price on what everything will cost. You pay nothing until you agree and sign an agreement to move forward with the work.
If you need garage door opener repair in Port St. Lucie please give us a call today. We would be honored to be invited into your home or place of business and earn your trust.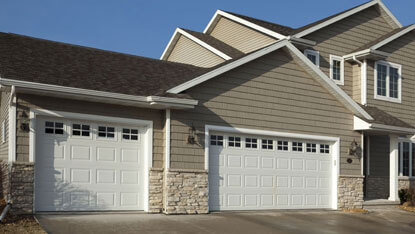 Our Services