---
Garage Door Installation in Port St. Lucie
Installation of a new garage door is a complex and specialized task. We can completely appreciate the interest and desire to do things yourself as we are DIY people as well! However installing a new overhead garage door is something that should not be done by someone that is not trained to do so. There are many moving parts and the door itself can weigh over 400 pounds. Once it is installed you have to remember that the entire door and track will shift and vibrate through hundreds of uses over a period of time. The garage door installation needs to be precisely level and the weight of the door needs to be balanced perfectly with the torsion of the garage door spring- which is yet another specialized and dangerous component of an operational garage door.

If you bought a new garage door and need garage door installation we can help. We also of course sell top brand name overhead garage doors and provide expert garage door installation with haul off of your old overhead garage door. We have found that many of our repair and service calls are the result of poor garage door installation. Rollers pop out or are off the track, panels buckle or cables become loose and make the garage door inoperable. All of these problems are many times traced back to a bad job of garage door installation.
Our highly trained garage door service technicians are skilled in garage door installation for both residential and commercial garage doors. We know exactly how to install a garage door properly and to make sure that every detail is right. That way you get the best possible work and you dont need a service or warranty call in the near future.
Call us today if you need expert garage door installation! We look forward to speaking with you.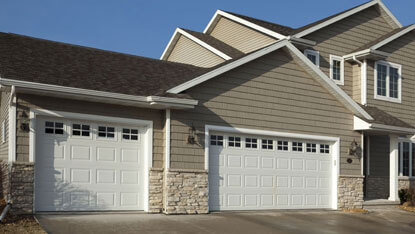 Our Services