---
If you need repair or service on your commercial garage doors or openers in Port St. Lucie you have come to the right place. Most residential garage door service companies do not provide commercial service. In fact most of the time, the small percentage of those that do either sub it out or are not licensed or trained to perform commercial garage door service. We know commercial garage doors and we know how important it is for the doors and openers to work all the time, every time. Your doors are the gateway to your product, distribution and the livelihood of your business. They should operate flawlessly so that you can focus on the day to day operations.
Quality Garage Door Services of Port St. Lucie not only provides professional, experienced, affordable commercial garage doors and repair but we even offer monthly service contracts so that you minimize the possibility that your doors and openers ever fail. Our service technicians are trained to work on all kinds, all brands, makes and models of commercial garage doors and commercial garage door openers. All of our work is 100% guaranteed and we have and will be around Port St. Lucie for many years to come! your warranty is good with us and we will of course honor it if you have any issues in the future.
Our commercial garage doors workmanship and attention to detail is second to none so that you get the best possible results. We would like your business for life and want you to be able to call on us for all of your future overhead commercial garage doors, repairs and related needs. If you have roll up doors or a jackshaft opener that wont lift then give us a call. We service many businesses in the Port St. Lucie community and look forward to the opportunity to serve yours as well.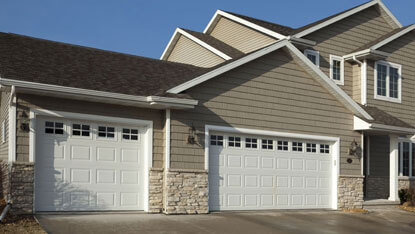 Our Services